Service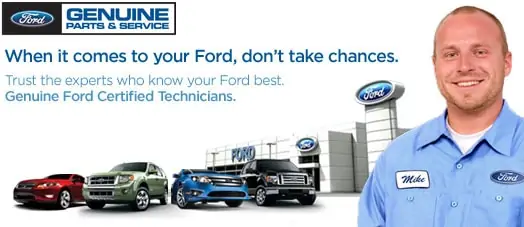 One of our greatest assets is our people. Our knowledgeable Technicians and friendly Service Advisors play an important role in ensuring that your vehicle ownership and service experiences are nothing short of great.
Through on-going education, our Ford-certified Technicians have the factory-trained knowledge required to properly care for and maintain Ford vehicles.
With today's complex systems, it's a science that requires cutting edge knowledge about hydraulics, mechanical, electrical and computerized components, as well as specialized diagnostic equipment. It takes a highly skilled individual – an expert.
When it comes to servicing your vehicle, have it maintained by our people at Eastgate Ford who know your Ford vehicle best!
Our friendly and knowledgeable staff, go the extra mile to help ensure that your vehicle is running in top condition and that you are satisfied throughout your ownership experience.
Servicing and maintaining vehicles is serious business. To avoid missing a needed repair or maintenance requirement, our knowledgeable staff completes a thorough, complimentary vehicle inspection at every visit using our Vehicle Report Card.
Please visit us at Eastgate Ford today for details on our Service promotions.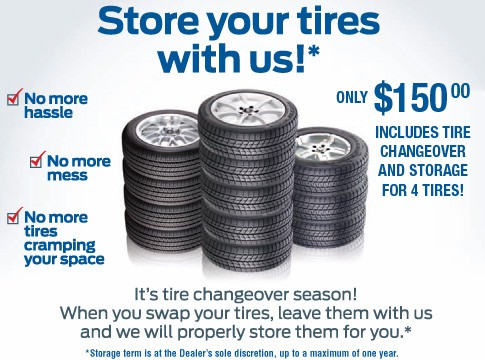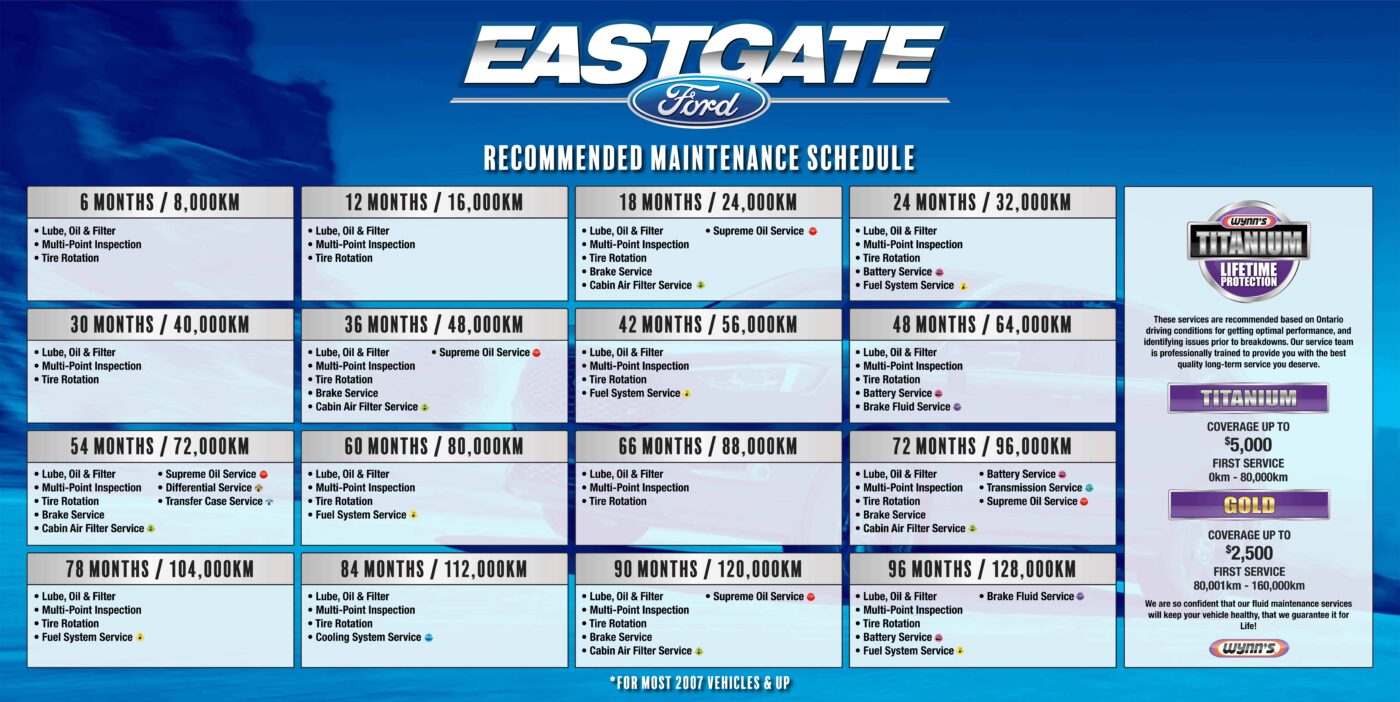 Genuine Ford Parts & Service
Choosing to purchase or lease a quality Ford product is a wise decision. Choosing to maintain your vehicle by our factory-trained Technicians at Genuine Ford Parts & Service is an even wiser choice!
At Eastgate Genuine Ford Parts & Service, we offer our customers:
Tailored Treatment
You can trust Eastgate Genuine Ford Parts & Service to ensure that your vehicle gets the treatment it deserves from the factory-trained Technicians who know it best.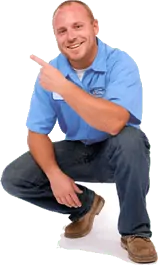 Commitment to Quality
At Eastgate Genuine Ford Parts & Service, we utilize precise diagnostic equipment and feature premium quality Genuine Ford and Motorcraft® parts to keep your vehicle running in top condition.
For Your Piece of Mind
At every service visit, our Technicians and Service Advisors will verify key components are functioning properly and provide you with a detailed report card on how your vehicle is doing.
One of the keys to enjoying a safe, reliable and dependable vehicle is ensuring that your vehicle is properly maintained according to the maintenance schedule outlined in your Customer Information Guide. With regular maintenance, our experts can help ensure that your vehicle's specific needs are met to help you:
Achieve peak operation, reliability and safety
Extend the life of your vehicle
Head off expensive repairs
Prevent dangerous and inconvenient breakdowns
More than Maintenance
At Eastgate Genuine Ford Parts & Service, we offer more than just maintenance services – we also offer light and heavy repairs and collision services for Ford cars and light trucks.
Whatever your needs, our factory-trained Technicians and Service Advisors at Eastgate Ford have the right knowledge, technology and parts to help ensure your vehicle is operating at its best.