MAKE IT WITH MAVERICK™ Flexible, fun, affordable and the North American Truck of the Year™ — the Maverick pickup truck is breaking all the stereotypes. With endless customization opportunities, a roomy interior and the technology you need, the Ford Maverick is made for people who never knew they needed a truck. Trademark of North American Car and Truck of the Year Corporation used under license by Ford Motor Company.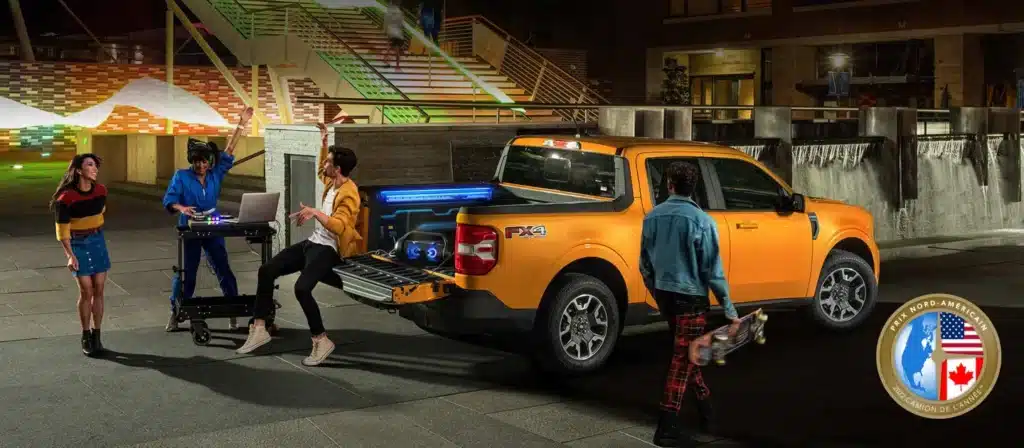 DEFYING EXPECTATIONS The innovator, the trendsetter, the Maverick™ truck. With a do-it-yourself customizable standard FLEXBED™ , roomy interior and the latest technology, it's the first-ever standard Full Hybrid pickup in Canada.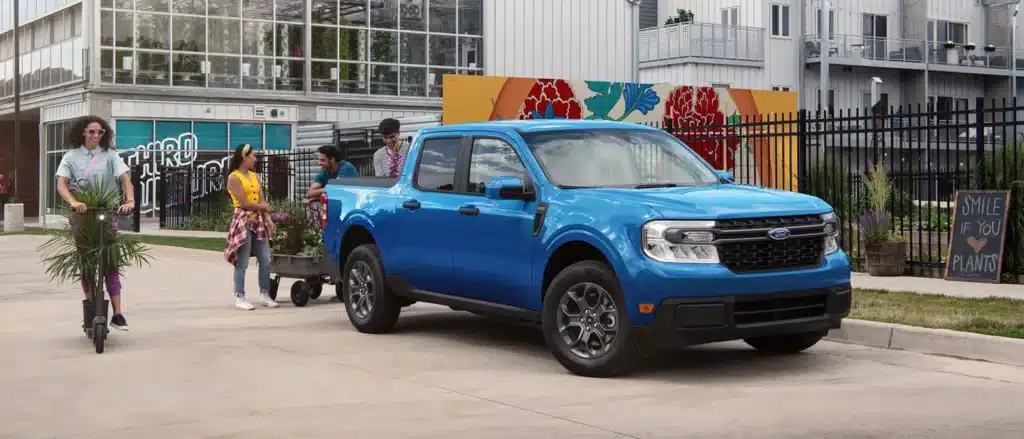 New 2023 Maverick® Tremor® Off-Road Package This unbridled beast thrives off the beaten path. The new Maverick Tremor® Off-Road Package is equipped with Advanced 4WD with a Twin-Clutch Rear Drive gear plus, selectable drive modes to help provide a firm grip on any terrain. An off-road-tuned suspension with a higher (1") ride height coupled with wide rugged tires and steel skid plates help to carry it over whatever obstacle nature throws in its path. A bold grille with unique Tremor badging and accents inside and out command attention. Preproduction vehicle shown with optional equipment. Available to order beginning in September 2022 and arriving Fall 2022. Closed course. Professional driver. Always consult the Owner's Manual before off-road driving, know your terrain and trail difficulty, and use appropriate safety gear.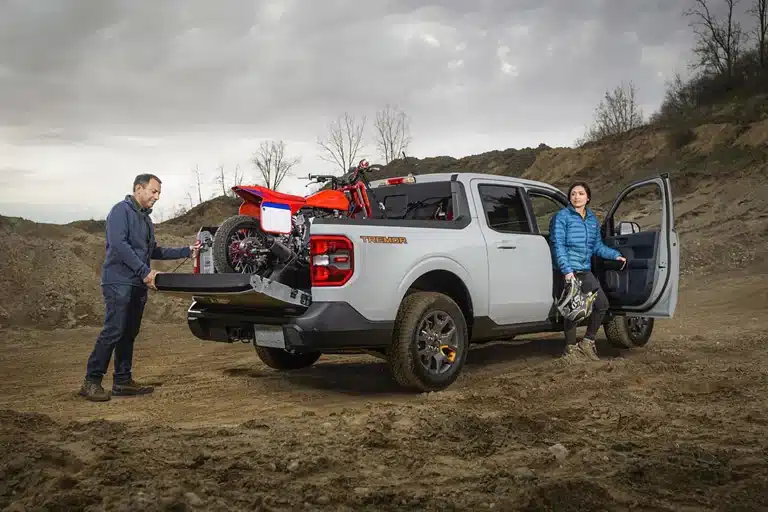 POWER OF CHOICE — PICK YOUR POWERTRAIN You need a vehicle that matches your energy. That's why the 2022 Ford Maverick™ is the first pickup in Canada to offer a standard 2.5L Full Hybrid Engine. You can also upgrade to the more powerful available 2.0L EcoBoost® Engine and available All-Wheel Drive.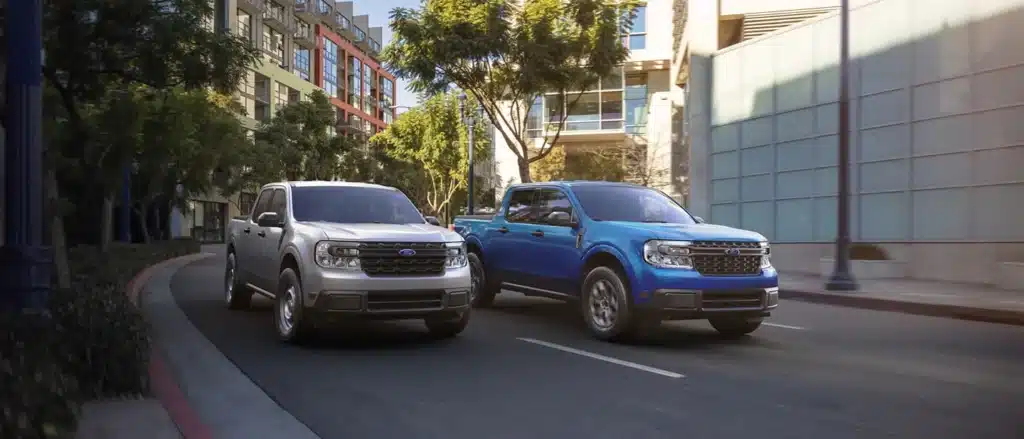 INTERIOR DESIGNED FOR YOUR WORLD Stylish on the outside, roomy on the inside. See how the Maverick™ truck fits your lifestyle — and all your stuff.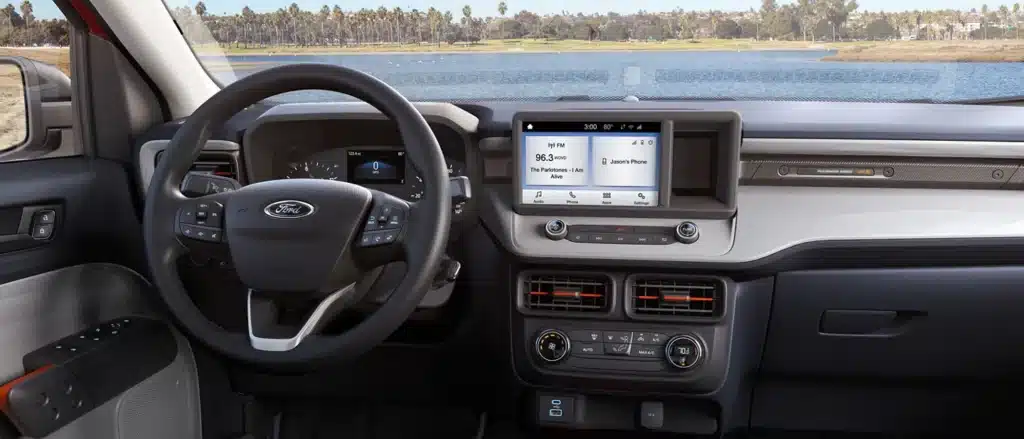 EXPLORE
COLOUR OPTIONS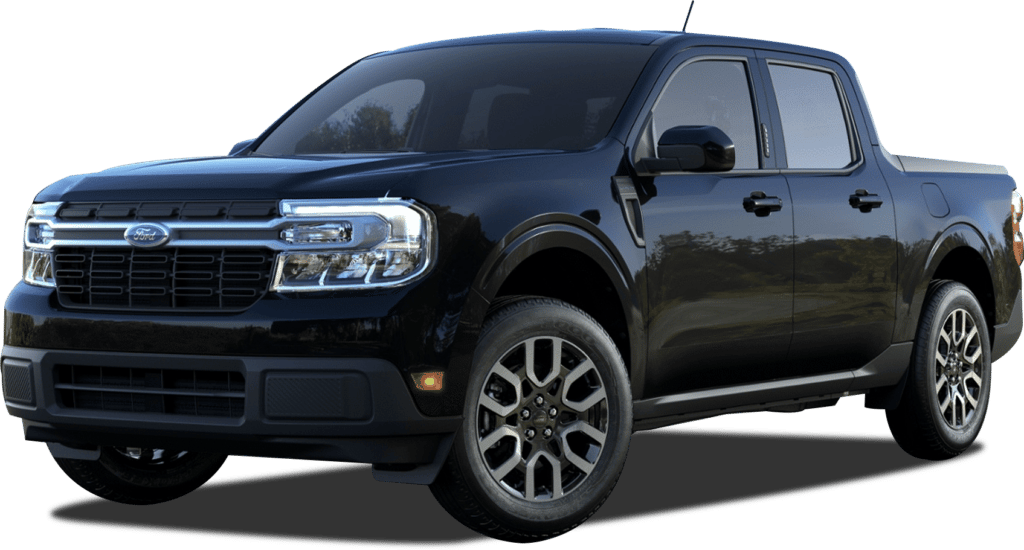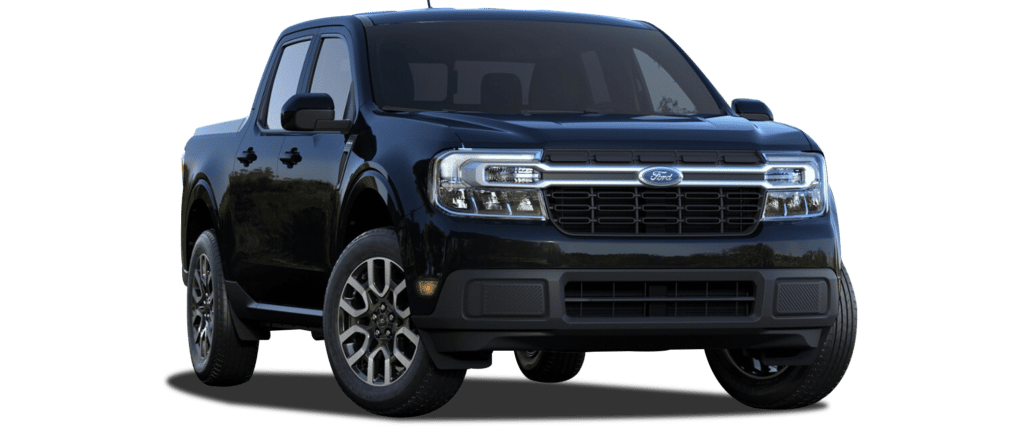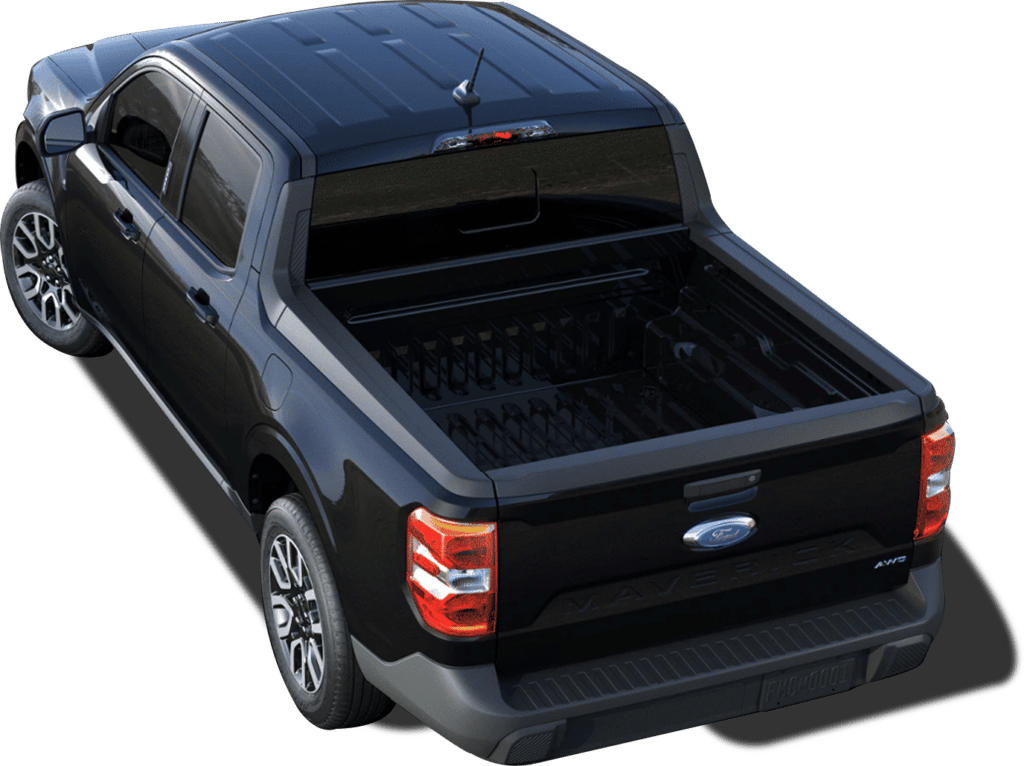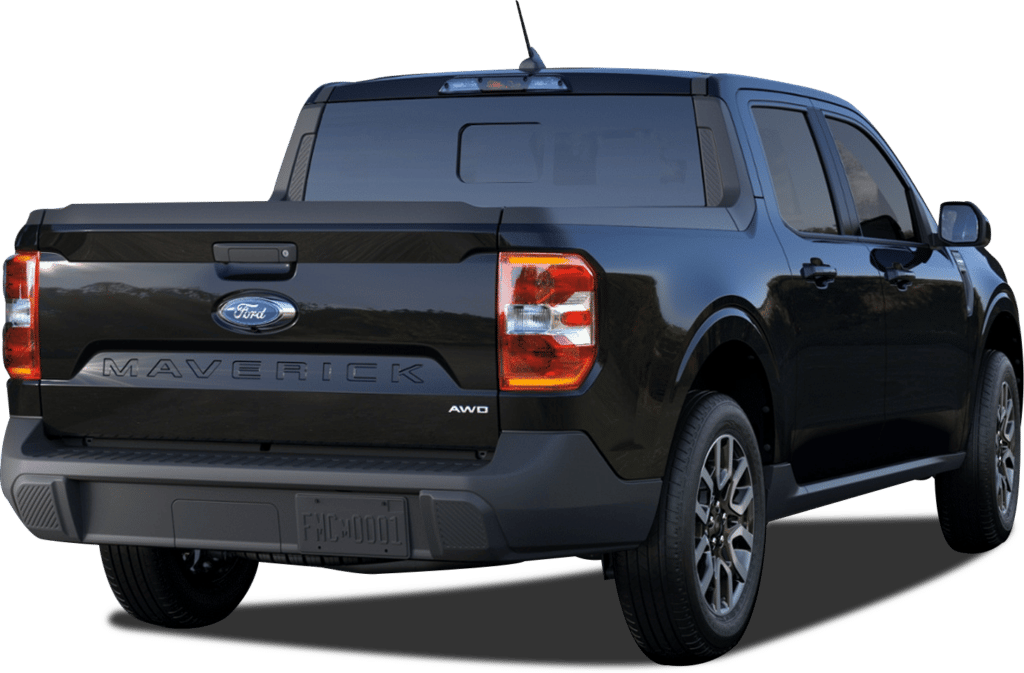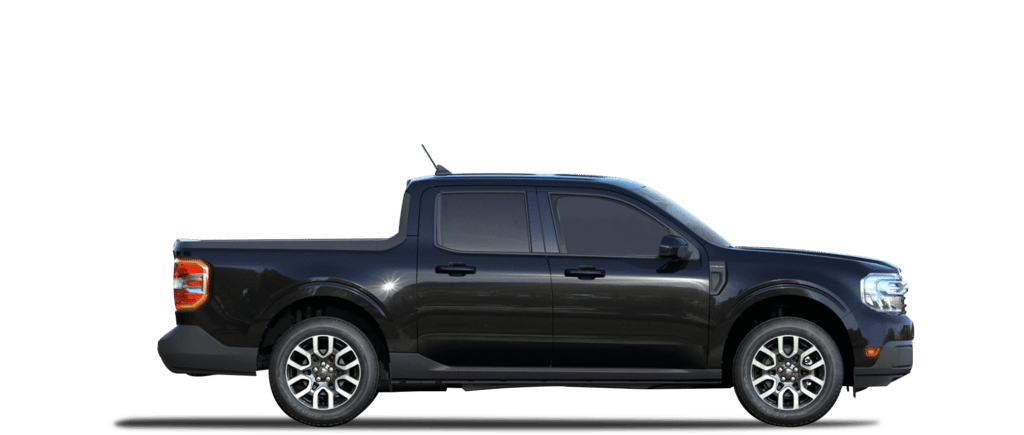 EXPLORE GALLERY
Select an image or open the entire gallery
Exterior Interior VIEW FULL GALLERY
TRIM SELECTOR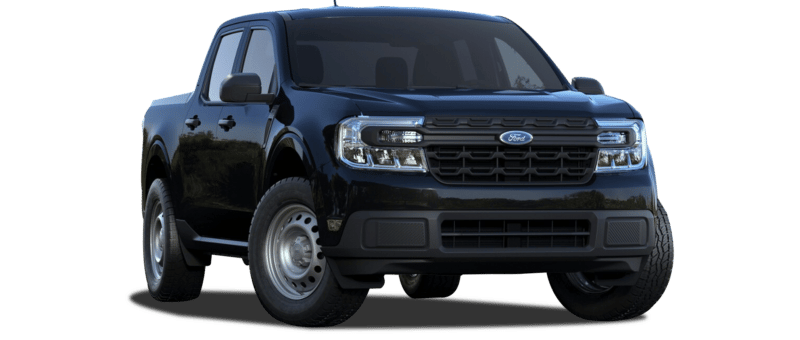 XL
Finance from as low as
$90 +tax/Weekly with $0 cash down
4.99% 84 months
Lease from as low as
$166 +tax/Bi-Weekly with $0 cash down
4.99% 48 months 16000 Kms
VIEW INVENTORY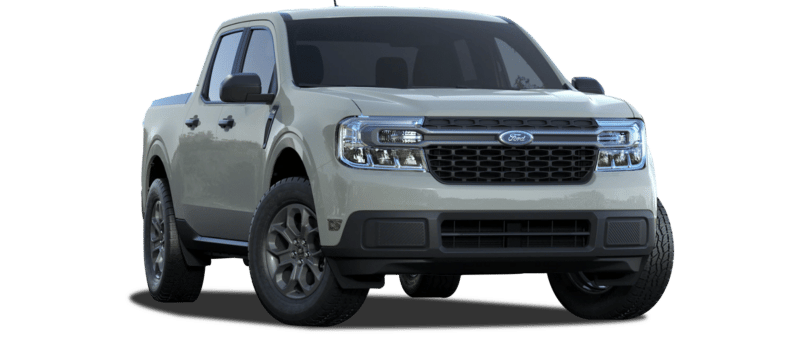 XLT
Finance from as low as
$99 +tax/Weekly with $0 cash down
4.99% 84 months
Lease from as low as
$184 +tax/Bi-Weekly with $0 cash down
4.99% 48 months 16000 Kms
VIEW INVENTORY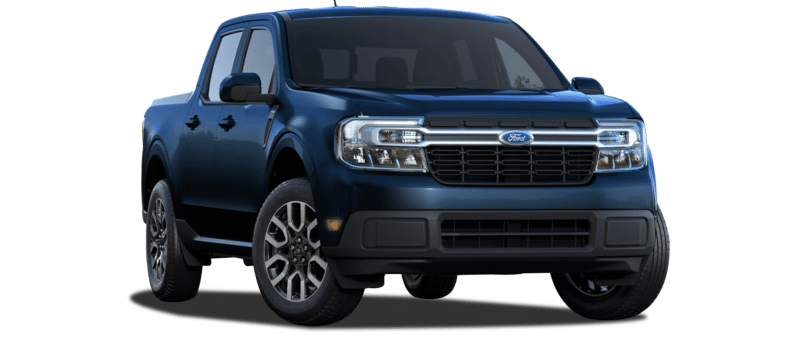 Lariat
Finance from as low as
$115 +tax/Weekly with $0 cash down
4.99% 84 months
Lease from as low as
$215 +tax/Bi-Weekly with $0 cash down
4.99% 48 months 16000 Kms
VIEW INVENTORY